See the event overview on the event site, and applications are open.
PARTICIPANTS: see latest list
CAPACITY: 50
COST: €520 Normal rate. Reductions depending on country (based on GDP/capita)
WHERE: ufaFabrik, Berlin, Germany
LANGUAGES: English + other European languages as suitable
The agenda evolves based on participant input, so apply for a place, get approved and your input will shaped the agenda over September and October 2023.
What is the Campaign Forum?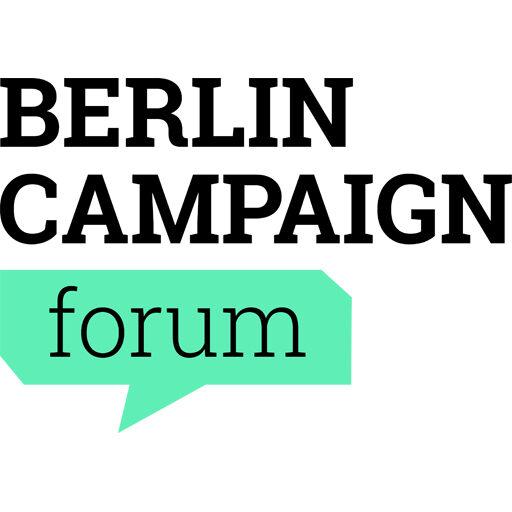 The Berlin Campaign Forum is part of the global Campaigning Forum (ECF) community and annual events in Oxford plus ECF inspired events around the world. It is the annual event for experienced campaigning, fundraising and digital practitioners to connect, share and learn.
At the Campaigning Forum, you set your agenda and we help you find others who share it. Speakers and panels are there to provoke thought. The event schedule is made up of a mix of expert keynote speakers, and 'Open Space' sessions that allow attendees to propose topics for discussion.
The result: you learn more and connect with more people. This is the way events should be!
Who should come?
If you are part of making progressive change, this event is for you. This includes campaigners, fundraisers, volunteer managers, media officers, policy experts, digital experts/innovators and beyond. The Campaigning Forum is one of the few events that brings this mix of people together to connect, share and learn from each other on how to influence change.
The Campaigning Forum runs on 'Chatham House Rules' (= nothing is attributed without permission) so everybody can freely talk about their failures and successes.
Is there a new development or trend in campaigning that you're itching to hear about? Come along and suggest the session you want.