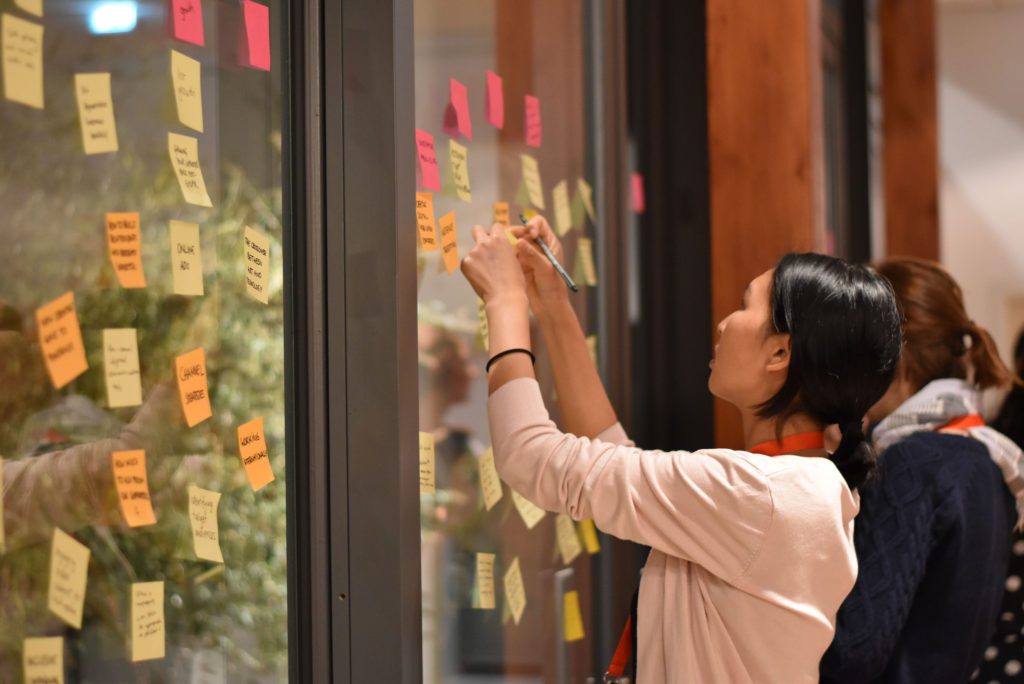 FairSay provides world-class intensive in-house or open-course training on online campaigning and how it integrates with other campaigning activities. It is regularly updated with the latest proven and innovative best practices from the US, UK and sector leaders around the world. The focus is on repeatable activities and, like all FairSay services, based on evidence.
You can choose from one of the existing courses or, for in-house, have a training package adapted to your needs.
Since digital campaigning practitioners are in short-supply and learning on-the-job can take years of trial and error, good training pays off very quickly.
FairSay's training series is designed to give you the training you need at the level you need it. From beginners to managers, leading-edge practitioners, fundraisers and campaigners, we can help you learn and improve.
Who is it for?
The campaigning training series has courses suitable to any NGO employee who has, or should have, a key role in the success of campaigning. This includes:
Beginner and experienced campaigning practitioners
Senior managers, directors and trustees
Campaigning managers and campaigners
New Media managers and producers
Fundraising managers and fundraisers
The training options
FairSay organises four levels of campaigning trainings:
Overviews: understand the key issues and the big picture
Essential: the core best practices for being effective
Advanced: specialist in specific practices
Expert exchanges: experts learning from each other
How we organise trainings
The trainings are designed to ensure participants retain as much of the skills and knowledge as possible. This is achieved by:
Interspersing principles with hands-on practice
Practising on your own, real-life digital campaigns
Practising on the digital campaigning tools you normally use
Having time to apply the skills between one-day trainings
Providing post-training access to the trainer and practitioner community
In-house trainings are adapted to each organisations' needs and arranged at an agreed time, place and schedule.
Open courses are scheduled at least twice annually with more added if there is demand. FairSay will arrange the venue and timing.
What we've done for others
Three-day training on campaigning
Two-day training on email for campaigning
Two-day intensive campaigning training
Training Experience
FairSay's founder, Duane Raymond, has been organising and running trainings for over 17 years for local, national and international participants. With this campaigning training series, Duane is combining his training experience with his campaigning expertise to create the best possible learning ground for campaigning.
Duane will train on many of the courses, He will also arrange for specialists to train or tutor whole or parts of courses as appropriate to provide other insights and expertise.
Previous training clients
Oxfam GB
Amnesty International
Greenpeace International
IFAW International (US)
NSPCC (UK)
Mencap (UK)
Which? (UK)
Cancer Council Victoria (Australia)
Green 10 Network (Brussels)
Solidar (Brussels)
Clean Clothes Campaign
NCVO (UK)
BOND (UK)
KEPA (Finland)
Digital Charity Lab
How managers benefit from the training
Senior managers are in leadership positions to determine the success or failure of campaigning via interactive media. The Campaigning Overview training for senior managers specifically addresses the issues senior managers need to face to ensure their e-campaigning is a significant contributor to achieving their campaigning and organizational objectives and priorities.

The course helps senior managers develop the knowledge to:
Confidently talk with practitioners about campaigning
Develop a vision for online campaigning
Develop strategies with achievable objectives and goals
Ensure the staff have the right skills and knowledge
Ensure sufficient budget to achieve the objectives and goals
Get the best out of staff by focusing on what is important
Follow what sector leaders are doing
How fundraisers benefit from the training
Fundraisers and fundraising managers can get tremendous help achieving their goals by helping to achieve e-campaigning excellence. The Campaigning Overview training for fundraisers specifically addresses the issues fundraisers need to face to enable campaigning to support fundraising.

The course helps fundraisers develop the knowledge to:
Understand Campaigning best practices
When and how to convert online campaigning supporters
Investment required and the return
Contact Duane to…
Discuss your interest in Campaigning training
Explore what is the right training for you
Discover what you could learn from training
Helpful, independent advice with no strings attached.
» Duane Raymond
+44 207 993 4200