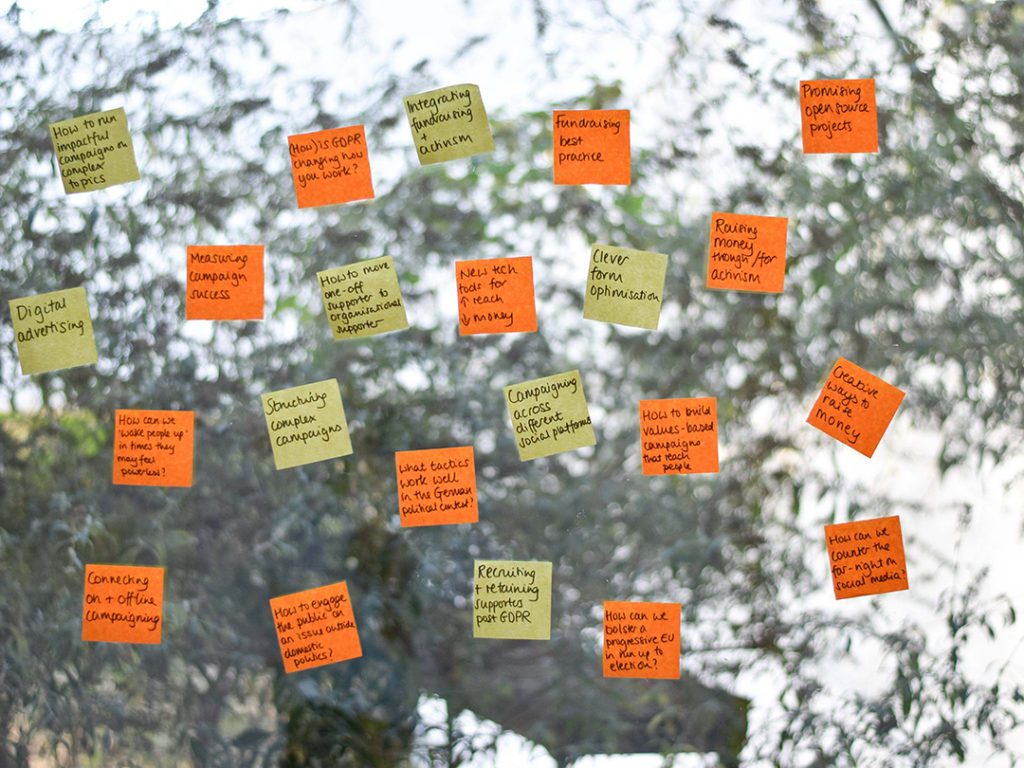 Where is your campaigning going?
Where should you start?
How should you get there?
Get on the right track and avoid the pitfalls.
We can develop or review your whole campaigning strategy – or just the digital side. You tell us what you want to achieve by when and we develop a draft strategy or review to get you there. Then we refine it together so it becomes your strategy.
This strategy or strategy review helps you focus on the activities that get the best results while minimising the risks.
How we can help
If you don't have the time or expertise to do it yourself – or you just want an external perspective – FairSay can develop a campaigning strategy for:
One campaign, the whole organisation or a coalition
An international, national or local scope
Cross channel strategy, or focus on a single channel such as social networks or email
Short term for individual campaigns, or long term for your organisation's future vision
What we've done for others
3-year campaigning strategies
Reviews of campaigning strategies
Reviews of campaigning email strategies
Strategies for campaigning via online social networks
Strategies for activating dormant supporters
Contact Duane to…
Discuss how we can help your campaigning
Learn about our past and current work
Discover what you could be achieving
Helpful, independent advice with no strings attached.
» Duane Raymond
+44 207 993 4200