Event starts:
January 31, 2023 4:00 pm
Event finishes:
February 1, 2023 5:00 pm
Online / in person:
Online event
Pricing:
Free
Event link - more information & booking
»
About the event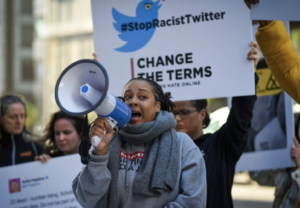 Social Movement Technologies is holding the training event Mastodon: How-to for activists, organizations, movements and journalists – over two sessions in on Jan 31st and Feb 1st, 2023, at 4pm Brussels time on both days.
In session 1, we cover:
Recommendations on how to select the right instance (Mastodon server) for your needs
How to find and activate your people on Mastodon
Strategic considerations on how to approach it in relation to your Twitter account
A workflow for building Mastodon into your activist pipeline, including the use of hashtags, lists, direct messaging and more
Key differences between Mastodon and Twitter features that impact how we might want to use the tool
Cultural protocols on the platform
Several extensions and nifty tools that we think are especially useful
Session 2 is an advanced session for movements and organizations exploring setting up their own Mastodon community site. Guests will include groups that have done so sharing important considerations.
This training is a collaboration between Open Rights Group and SMT. If you have experience and are willing to share, it's welcome!
Times & timezones:
Sessions will be run from Brussels:
Jan 31, 2023 04:00 PM
Feb 2, 2023 04:00 PM
Find your timezone:
7:00 a.m. – Los Angeles
10:00 a.m. – New York
3:00 p.m. – London
4:00 p.m. – Brussels
5:00 p.m. – Gaza
6:00 p.m. – Nairobi
8:30 p.m. – Mumbai
Further information
Event timezone:
UTC +1: Central European time
Organiser email:
victoire@socialmovementtechnologies.org
Posted:
January 19, 2023